According to Jay Thompson, a solid training and development program will most likely improve employee retention and attract new talent. Even if you occasionally lose someone, you'll also have happier, happier agents — and clients — working for and with you.
Receive Inmans Broker Edge? Make sure you are subscribed here.
Jay Thompson is a former brokerage firm owner who worked for the Zillow Group for over six years. He is also co-founder of AgentLoop. He "selectively retired" in August 2018 but cannot leave the real estate industry behind. His Inman Pillar appears every Wednesday.
Sometime shortly after the end of the Middle Ages I got my first management position. Young, sometimes stupid but eager to advance my career, I was fortunate to have a great mentor. On the first day he sat down with me and gave me some wise advice.
There are three things you need to keep in mind to lead and lead people successfully: Hire the right people first and never stop training and developing your team members. Second, acknowledge their efforts, not their success. Third, never screw up their wages.
After sitting in a meeting and watching my manager give full credit to a project I had just completed, I totally understood point two. Going through twists more than once to fix a botched paycheck made point three obvious.

training and development? That was pretty new to me. I worked on a semiconductor manufacturing line that used very complex machinery to process products, and I knew that pressing the wrong button could literally ruin a batch of products worth hundreds of thousands of dollars. Machine operation training was clearly important.

We had a very structured training. Load a product batch like this. Monitor the software like this. Go through process checklists. Step A, then Step B, then Step C. In short, Training is when an employer teaches their employees how to do their job.
Development goes beyond training. Education is usually short-term where development is long-term. Development involves learning new skills, giving workers a deeper knowledge and understanding, and allowing them to grow in their careers.
We could train someone masterfully to operate a device. We could develop them further by training them on multiple sets of equipment, teaching them what the machines are actually doing with the product and helping them develop 'soft skills'.
Soft skills are the personal qualities that enable you to interact effectively and harmoniously with other people, and include things like communication, problem-solving, decision-making, leadership, and teamwork.

Education and training cost time and money. It's time and money well spent there numerous studies show Training and development not only increases employee (and independent contractor) retention, it has also been shown to attract talent.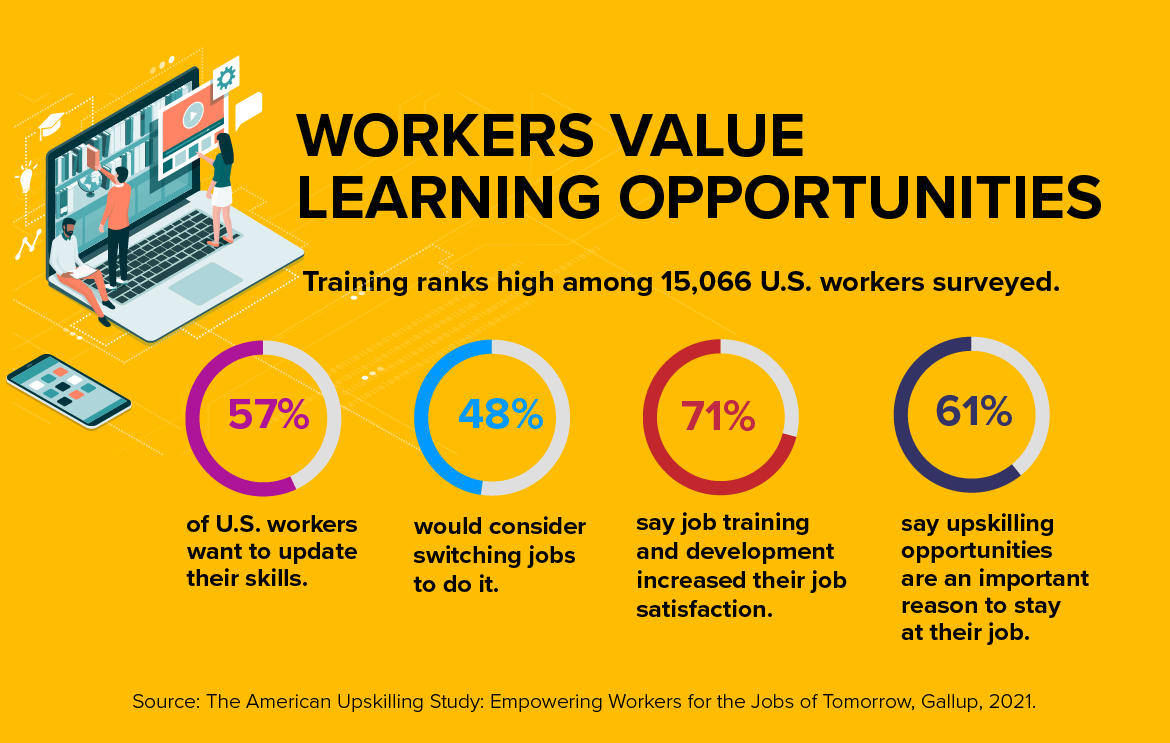 From semiconductors to brokerage ownership
This semiconductor manufacturing example from my life before real estate was carried over into my life as a real estate agent. Licensing courses teach very little about how to actually complete a transaction or succeed in a real estate sales career. This extremely important task falls to the broker or team leader.

There is certainly a need to train agents on things like list entry, CRM software, lead generation and more. Developing soft skills and transferring those skills to sales can be even more important.

But what if I train them and they leave?
In countless chats with brokers and team leaders about training and developing their agents, I often hear something like this:

"So I spend a lot of time and money developing an agent and then they go to another broker! Why should I do that?"

There is an easy one Response to "What if I train them and they leave?" and that means "What if you don't and they stay?"
"If a cynic asks, 'What if we train them and they go?' Winning organizations reply, 'What if we don't train them and they stay?'" – Peter F. Drucker
Sure it can be a bit cliche, but it's true.

Never forego training and development on the basis that an agent (admin, transaction coordinator, copywriter, marketer – anyone in your organization) might resign. A solid training and development program is very likely to enhance retain and attract new talent.
Sure, you can occasionally lose someone, but you'll also have happier, more satisfied agents — as well as clients — working for and with you.

Long after I left the semiconductor industry and delved deeply into real estate, Sir Richard Branson best summed up the riddle of what if we educated them and they went.
"Educate people well enough so they can walk, treat them well enough so they won't." – Sir Richard Branson
Jay Thompson is a real estate veteran and co-founder of AgentLoop based in Texas Coastal Bend. Keep following him Facebook, Instagram and Twitter. He holds an active Arizona brokerage license with eXp Realty. Dubbed the founder of "The Hardest Working Retiree Ever". jay.life, He writes, speaks and advises on all aspects of real estate.